We have some of South Carolina's best tarpon fishing. From June through October, we have the opportunity to catch tarpon over 100lbs.
Learn more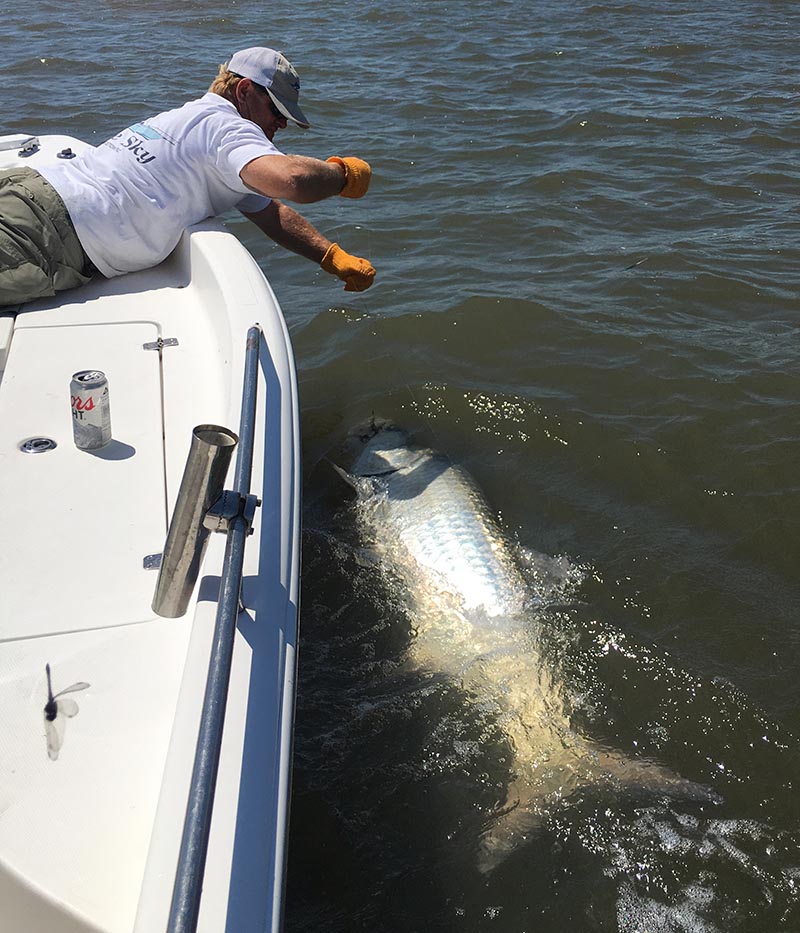 South Carolina's best kept fishing secret!
Few people know that we have an amazing tarpon fishery! Come check it out!
Yes, the Secret is out and you can be a part of it. Hooking into a Tarpon will get your heart racing and seeing it Tailwalk across the water is like viewing a well-choreographed dance.
So join us and be one of the few who are lucky enough to experience this amazing adventure!
Tarpon fishing begins to start in late June through October, but the best months are typically August through October.
Book Now!
Let's go fishing!
Book your South Carolina fishing adventure today!